CEMENT (PURE) WHITE 20kg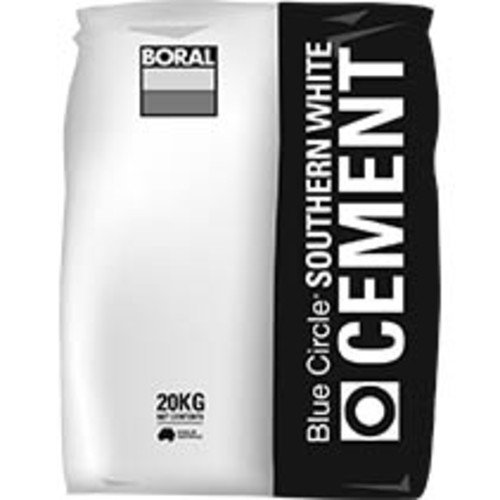 Blue Circle Southern White Cement is a pure white general purpose Portland cement. It is ideally suited to applications that require a brilliant white finish.
Blue Circle® Southern White Cement is suitable for professional trades people and for jobs around the house for a broad range of applications but is particularly suitable for the following applications.
• Mortar and grouts where a bright white finish is required
• Pebblecreting of pools when mixed with coloured pebbles or white pebbles or sand.
• Terrazzo manufacture
• When used with an oxide it produces a deeper clearer colour than using grey or off white cement. This is most evident when using light coloured oxides such as yellow. Southern White Cement has a poor resistance to sulfate attack. Do not use Off White Cement in situations where sulfate attack is likely.