AUSTRAL CLOTHES LINE GROUND MOUNT KIT PLATED 3.3M SUIT COMPACT 39 & SLENDERLINE 20, FOR HARD SURFACES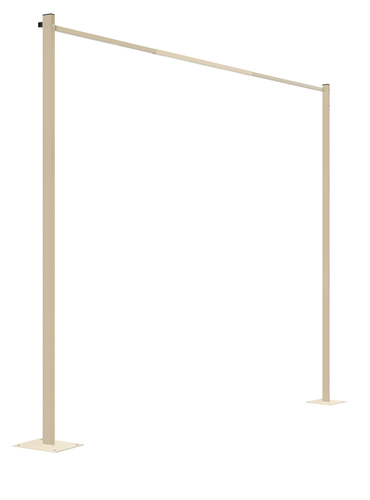 FOLDING FRAME: 3.3M PLATED GROUND MOUNT KIT ALLOWS SLENDERLINE20 AND COMPACT39 TO BE FITTED TO HARD SURFACES SUCH AS CEMENT SLAB, TIMBER DECK ETC.
CONTAINS: 2x MULTI PUNCHED PLATED POSTS, BACK BAR & POST FITTINGS.
MAY BE REDUCED IN LENGTH.
100% AUSTRALIAN MADE.