HARDIEZEROLOT PANEL 3000 x 1200mm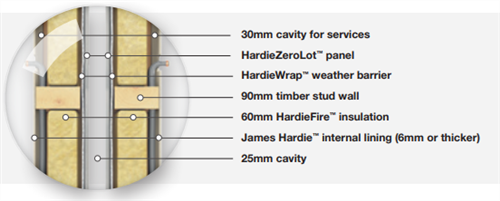 A pre-sealed, fibre cement sheet featuring a ship-lap joint along both 3,000mm long edges.
Product Details
HardieSmart™ ZeroLot™ wall system is a fire and acoustic rated dual boundary wall solution designed for Class 1 & 10a timber framed buildings. In multi-occupancy projects, HardieSmart™ ZeroLot™ wall system has the distinct advantage of enabling construction of all dwellings in your development independently. This results in flexibility of building process and improved business cash flow.