RADIATA (PINETRIM) FINGER JOINTED PRIMED QUAD 18 x 18 x 5400mm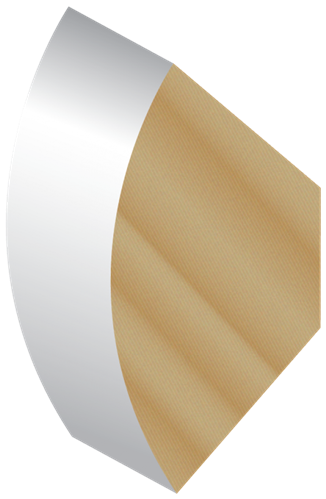 PINETRIM PRIMED QUAD 18 x 18 x 5400mm
Hume Pinetrim plus primed mouldings is a natural product and is manufactured from sustainable plantation grown Pine. Hume Pinetrim plus uses a manufacturing process that removes all knots and visible Imperfections and is fingerjointed for increased stability.
When cutting always cut through the front to help eliminate fibre tear and when joining Pinetrim mouldings we recommend mitre cuts be used and the joint glued using PVA adhesive.
Use the correct size finishing brads to suit the thickness of mouldings so that a minimum framing penetration of 25mm is reached. It is important not to over fix PineTrim as this may causing bruising or splitting. Refer to our handy guide within the Pinetrim installation download.
Before painting, fill all nail holes, lightly sand and clean. Apply two coats of quality Acrylic or Enamel paint, lightly sand between coats.