CATCH MAGNETIC CUPBOARD 4kg WHITE W / - SCREWS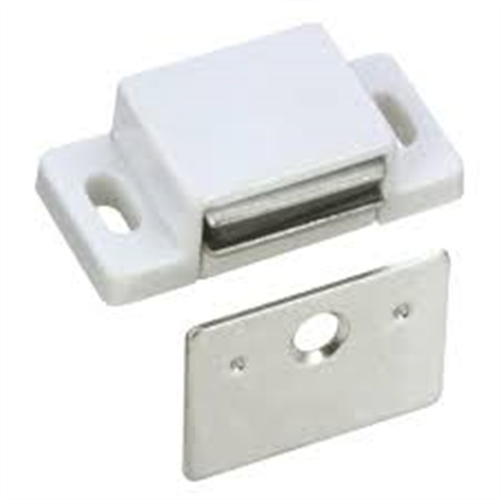 CATCH MAGNETIC CUPBOARD 4KG WHITE W/-SCREWS
Single Magnetic Catch 16mm WHITE
Product Code: 361070
UNIT: PACK (1)
The magnetic cabinet catches are designed to be in use for supporting door alignment and holding doors closed. They eliminates a possible need to drill holes on a furniture door.
43mm length x 16mm depth. 4kg pull strength per door

Single magnetic catch in white, suitable for utility cabinets

Supplied in poly pack of 1 piece per bag with fixing screws included in the package.

They have rectangular fixing holes allowing for adjusting projection the magnetic portion during the installation. The strike plate can be mounted to the door with adhesives. Suitable for glass doors.