WEATHERTEX SELFLOK VGROOVE NATURAL (UNPRIMED) 300 x 9.5 x 3660mm (150mm GROOVE)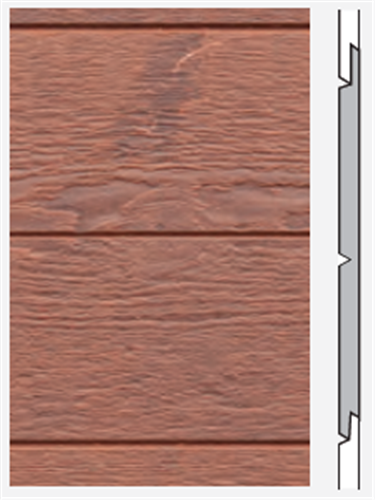 The Natural range offers a unique appearance with the characteristics and looks of raw undressed timber. Its surface is pressed to create a random woodgrain effect, showing the knots, grains and imperfections of natural timber.
Features & Benefits
Made from real Australian hardwoods.
Natural woodgrain appearance.
The only natural timber product with a warranty. Ten year warranty not to rot, split or crack.
Flexible and easy to bend.
Various styles - Leave to silver off in direct sunlight, stain or a combination of both to produce totally unique colours.
Global GreenTag Platinum certification if left unsealed.
Weathertex can be used internally and as an external wall cladding in bushfire attack levels up to and including BAL 19 construction.