APEX DECKING GROOVED 140 x 24 x 5700mm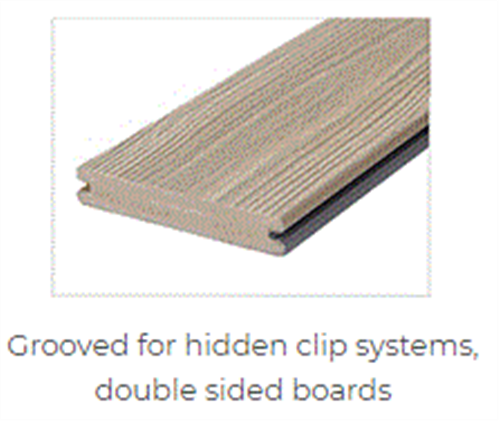 APEX DECKING GROOVED 140 x 24 x 5700mm
Apex® decking by Eva-Last® is the pinnacle of what composite engineering can achieve. Its ultra-lightweight core, protected by the highest grade of premium capped polymer, provides exceptional durability even in the face of Mother Nature's harshest conditions. This is decking that's made to last – and made for you. Its low-maintenance features and acclaimed natural finishes give you time to relax in a beautiful setting. Its eco-friendly composition and production give you peace of mind, knowing that your decking is just as good for the earth as it is for your personal outdoor space.
With Apex® decking you get the culmination of cutting-edge technology, eco-engineering and lifestyle benefits. Apex®offers a revolutionarily foamed lightweight bamboo core, along with a highly durable co-extruded shell to create a premium capped PVC decking profile. This advanced composition makes Apex®mold, mildew and weather resistant. Its lightweight design makes installation more efficient and more economical – and provides the versatility for creative projects. Its industry leading 30-year warranty is just one more reason that Apex®is the peak of modern composite.
Apex® decking products are available in a range of hardy solid boards. Apex® grooved boards are designed to be used with HULK fasteners™ hidden clip and screw for quick installation and a neat finish. Apex® non-grooved, square edge boards can be used with composite deck screws, available in colours to match your decking.